PHI in the ACO -

A Focus on Data: Analytics, Collection, Risks and Contracting Considerations
Accountable Care Organizations cannot succeed without a strong information technology framework because they must collect, analyze and report data. This session will discuss:
The ACO model and the related technology infrastructure
The role of so-called big data, the need for data analytics and the ability to combat fraud
Using technology to engage patients, access quality of care and meeting reporting requirements
Legal risks including data breaches and other privacy violations
Contracting considerations with IT and software vendors
Guest Experts:
Tatiana Melnik, Healthcare and IT Attorney, Melnik Legal

Tatiana Melnik is an attorney whose practice focuses on information technology, healthcare information technology, intellectual property and privacy issues. Ms. Melnik sits on the Michigan Bar Information Technology Law Council, the Automation Alley Information Technology Committee, and is a Managing Editor of the Nanotechnology Law & Business Journal. Ms. Melnik holds a JD from the University of Michigan Law School, and a BS in Information Systems and BBA in International Business, both from the University of North Florida. Ms. Melnik regularly writes and speaks on issues HIMSS, AHIMA, and other national conferences surrounding healthcare information technology.
Carrie Nixon, Healthcare Policy Attorney, Accountable Care Law & Policy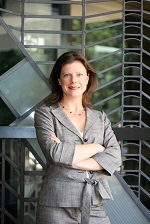 Carrie Nixon is the CEO of Nixon Law Group and the President of Accountable Care Law & Policy. Carrie holds a JD from the University of Virginia Law School and is a founding member of Healthcare Solutions Connection, a network of expert consultants providing integrated service solutions for the healthcare industry. As a longtime attorney for a variety of clients in the assisted living and long-term care industry, Carrie has on-the-ground experience with the unique challenges facing those who serve our aging population. She has successfully defended these clients against malpractice claims and deficiency citations, helping them to navigate the ever-changing regulatory and risk management landscape.
Moderator: April Sage, MHI, CPHIMS

April Sage is Director Healthcare IT at Online Tech. Involved in technology for over 2 decades, April holds a Masters of Health Informatics from the University of Michigan and a CPHIMS certificate from HIMSS. April focuses on thought leadership programs related to healthcare, cloud computing, and cybersecurity.