Don't let hindsight be your guide for recovering your offsite backup systems. Learn from the hindsight of someone who has recovered - successfully - from hundreds of disaster scenarios. In this webinar, you will learn:
How to prioritize your systems for optimal recovery workflow
What mistakes most organizations are still making
Investment strategies for onsite and offsite protections
Best practices to ensure your organization can meet the "recovery" promise of disaster recovery
Live attendance is limited. Register now to save your spot and get your questions answered about disaster recovery!

About Lance Thompson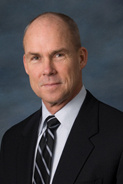 Lance Thompson is the founder and President of Baseline Data Services with 30 years of business experience within the IT marketplace. Starting his career with IBM in the late 70s, Lance went on to start, develop and grow multiple companies supplying computer hardware, software, bank operations services, disaster recovery services and more. Today, those successful experiences have culminated into a large client base of satisfied customers, an extraordinary team of engineers and a 100% recovery success rate.