Don't wait for an IT Disaster.
Plan your IT Recovery.
Thursday, January 22, 2015.
Location: Our Indianapolis Data Center
Address: 505 West Merrill Street Indianapolis, IN 46225
Time: 8:00AM-12:00PM

Join Business Continuity and IT Disaster Recovery experts to give your Business Continuity planning a boost and your recovery expectations a reality check.
Attendance limited to 50. Registration required to save your seat.
In this 1/2 day, morning workshop, you will get the opportunity to:
walk through a Business Continuity planning exercise,
review different IT architecture options for meeting 3 different IT Disaster Recovery scenarios,
learn precious lessons vicariously from teams who have seen it all in the real life recovery of hundreds of companies from the brink of both human-made and natural disasters.
Agenda:
8:00 - 9:00 Breakfast, Networking, and Check-in
9:00 - 10:00 Hands-on Business Continuity Planning
10:00 - 11:00 IT Disaster Recovery Architecture Options: 3 Real Scenarios
11:00 - 12:00 Real Life Disaster Recovery: Precious Vicarious Lessons
Struggling with an IT Disaster Recovery architecture decision?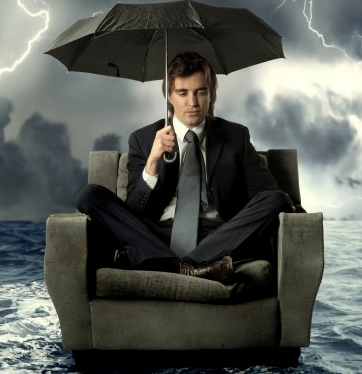 If you are willing to share your conundrum during the workshop, you will get the opportunity to get valuable expert counsel and peer review during the IT Disaster Recovery Architecture Options portion of the workshop. Only 3 spots are available for consideration - please indicate your interest on the form and someone will contact you for further discussion.
Alternatively, you may request a private consultation following the morning workshop. Note that private sessions depend on expert availability and are not guaranteed.


---
Meet our IT Disaster Recovery Experts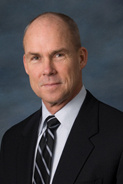 Lance Thompson is the founder and President of Baseline Data Services with 30 years of business experience within the IT marketplace.
Starting his career with IBM in the late 70s, Lance went on to start, develop and grow multiple companies supplying computer hardware, software, bank operations services, disaster recovery services and more.
Today, those successful experiences have culminated into a large client base of satisfied customers, an extraordinary team of engineers and a 100% recovery success rate.

Steven Aiello is a Technical Architect who works closely with clients' infrastructure and security teams to design highly resilient architectures.
Formerly as Senior Product Architect at Online Tech, Steven was responsible for designing the company's critical infrastructure including virtualization, storage, and security initiatives across 5 data centers. Designs were in line with client needs which included primarily banking and healthcare verticals.
Mr. Aiello holds a BA in Technology Management and a Master's of Science with a concentration in Information Assurance from Eastern Michigan University.
His certifications include CISSP (Certified Information System Security Professional), ISACA CISA, SANS GSEC, VMware VCP (VMware Certified Professional), VMware VCAP-DCD (Data Center Design), and Cisco CCNA ( Cisco certified Network Associate).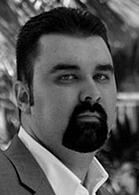 Nick Lumsden is a technology leader with 15 years of experience in the technology industry from software engineering to infrastructure and operations to IT leadership.
In 2013, Lumsden joined Online Tech as Director of Infrastructure, responsible for the full technology stack within the company's five Midwest data centers – from generators to cooling to network and cloud infrastructure.
The Michigan native returned to his home state after seven years with Inovalon, a healthcare data analytics company in the Washington D.C. area. He was one of Inovalon's first 100 employees, serving as the principal technical architect, responsible for scaling its cloud and big data infrastructure, and protecting hundreds of terabytes worth of sensitive patient information as the company grew to a nearly 5,000-employee organization over his seven years of service.