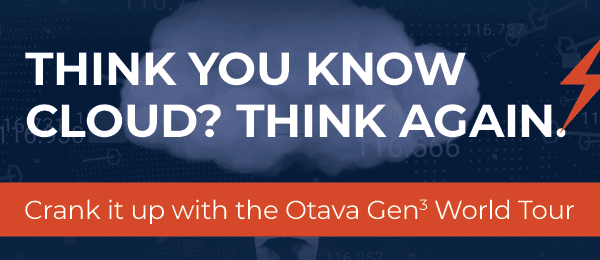 Recording: Announcing the Gen3 Cloud World Tour!
Otava is pleased to announce its latest cloud solution, Otava Gen3 Cloud built on VMware Cloud Director! We're ready to rock it out helping organizations reduce complexity and costs and increase efficiencies.

In this webinar recording, our panelists discuss the following topics:

Cloud workload trends, includingCloud Director-based architecture and optimizing the right cloud for the right workload.
Otava Gen3 Cloud Demo – A backstage tour! We show exactly what makes Otava Gen3 Cloud totally rock when it comes to control, compliance and cost management.
.


If you have questions for any of our panelists or want to learn more about Otava's Gen3 Cloud, contact us or email hello@otava.com.